MTF
[PuristS]
13383

<!tag blob="forumpost.visitstar">
PIAGET Mythical Journey part 2: Bulino Engraving
Dear PuristS,
Following the general launch of A Mythical Journey by Piaget in November 2013, I am excited to present a deeper look at one specific technique used: Bulino Engraving .

It is an old handicraft.
It is new for Piaget watches.
It is sublime.
It is limited to a few discerning connoisseurs.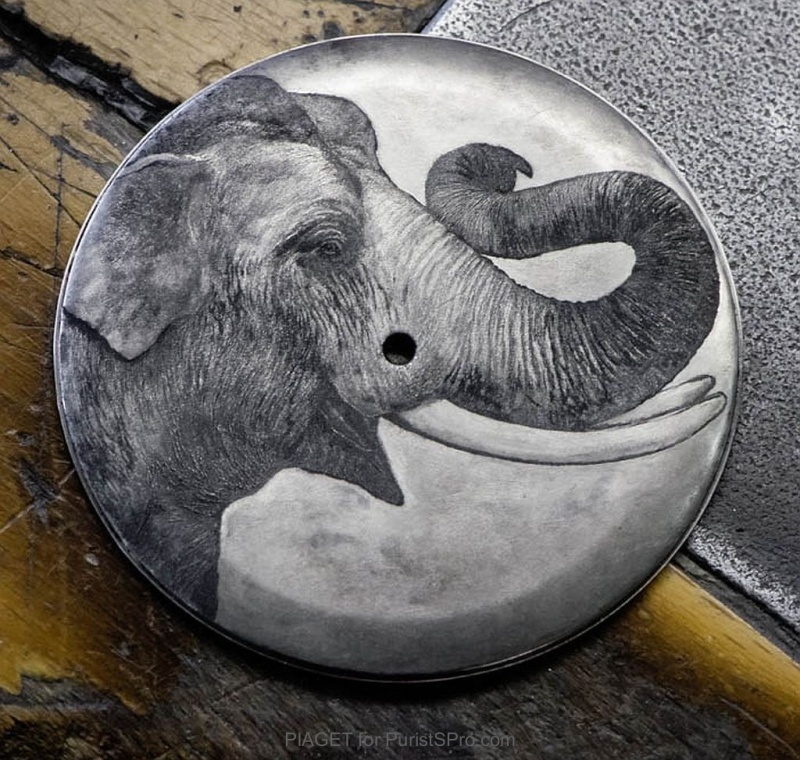 Bulino Engraving
The "bulino" technique was developed by Italian engravers. It is named after the 'bulino' (graver) that is the dedicated tool used by the Italian masters. It is a specific technique of juxtapositioning lines and dots to create "photo-realism" on metal.
In the best hands, it achieved "photo realism" before photography was invented. In many respects, it reminds me of another Italian technique for security printing of currency notes and bonds: Intaglio that involves the image being incised into a surface, and the incised line or sunken area holds the ink.
For bulino engraving, light and shade makes up the image albeit with some augmentation by ink.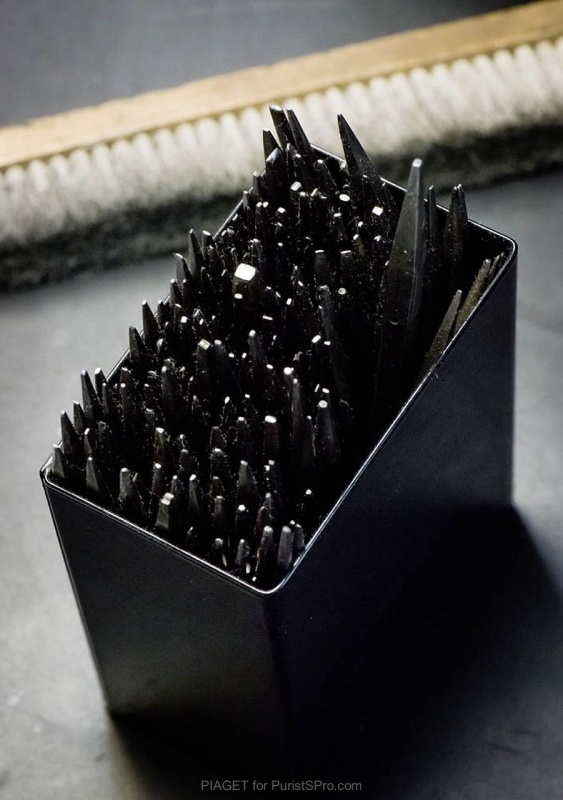 Bulino tools
The most usual items that are decorated with bulino technique are personal weapons like cutlery and guns.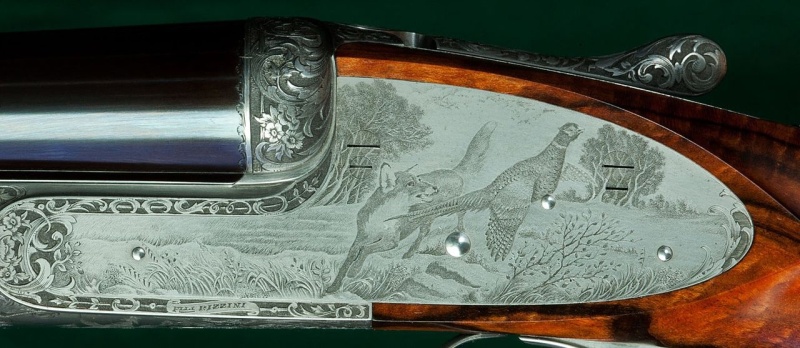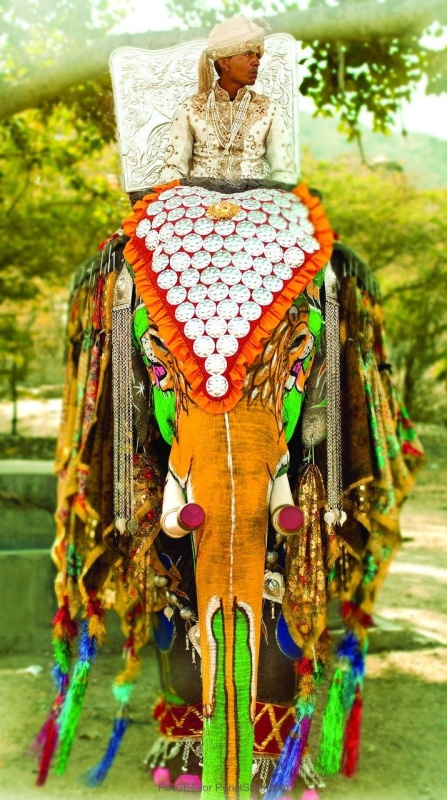 It is interesting to note that one of the most popular motifs on hunting rifles is the elephant, that being one of the Big-5 game in Africa.
The detailed skin texture of elephants and their majestic form are elements best captured with the bulino technique.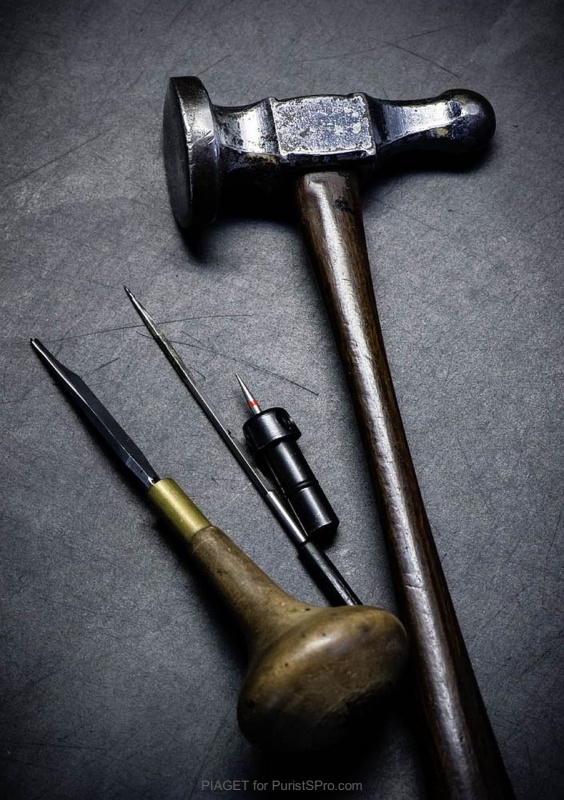 Tools used (chisel, hammer, pin) in the Bulino technique
It is a common mistake to think that anyone who cuts, stipples or punches fine lines and dots on metal are doing Bulino engraving. It is not that simple. Other techniques can also produce beautiful engraving but the Bulino technique produces a unique effect. This is not to say that one technique is better than another; just that the results are discernable to the eye. The essence of bulino technique is differentiation of shades of grey from almost 'white' to deep black. The effect is achieved by applying varying degrees of pressure.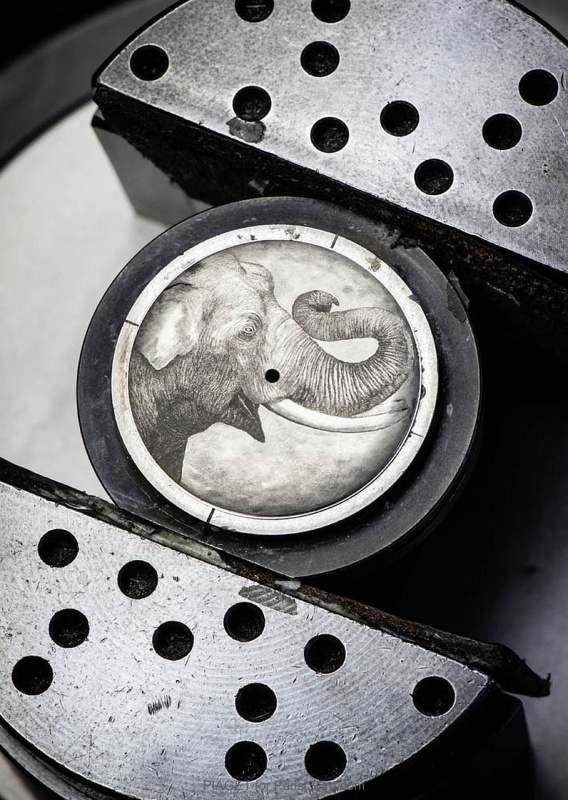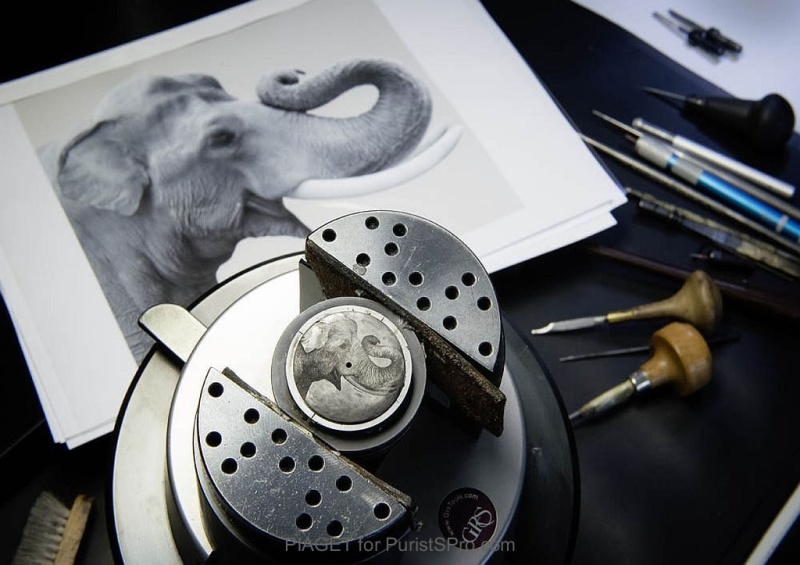 Traditionally, there were two types of bulino scene work. One is done with lines and the other with dots. Nowadays, crafstmen can use a mix of lines and dots. They also adopt binocular microscopes for depth of field and comfort although traditionally mono-ocular loupes were used.

Hand-engraving gold dial with the Bulino Technique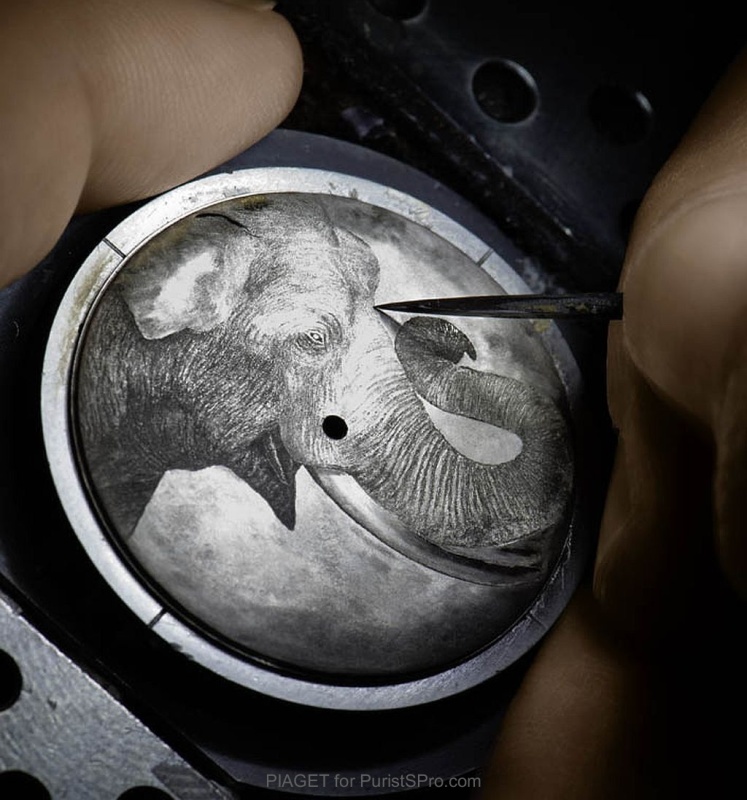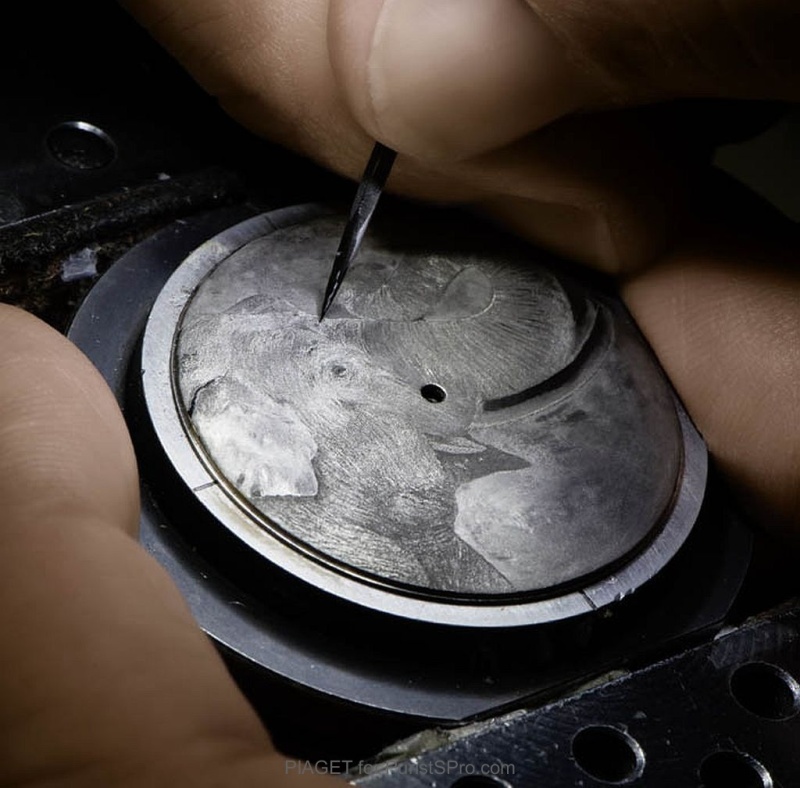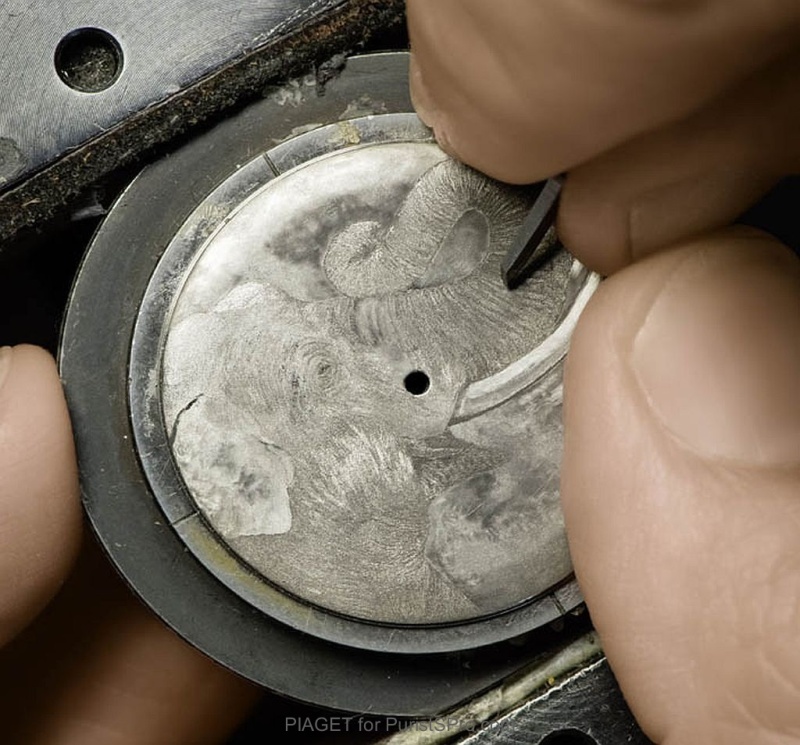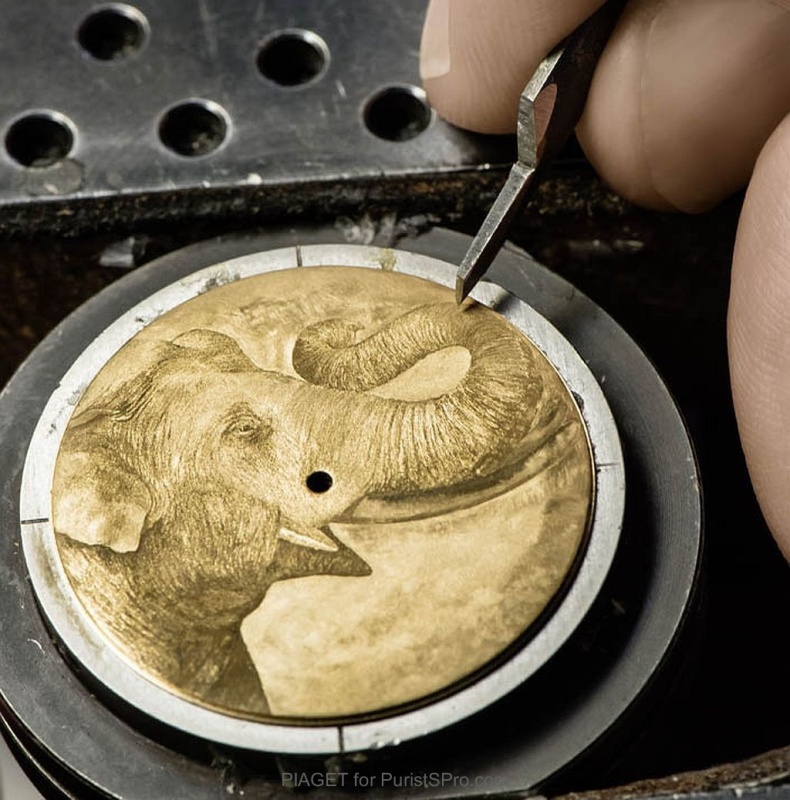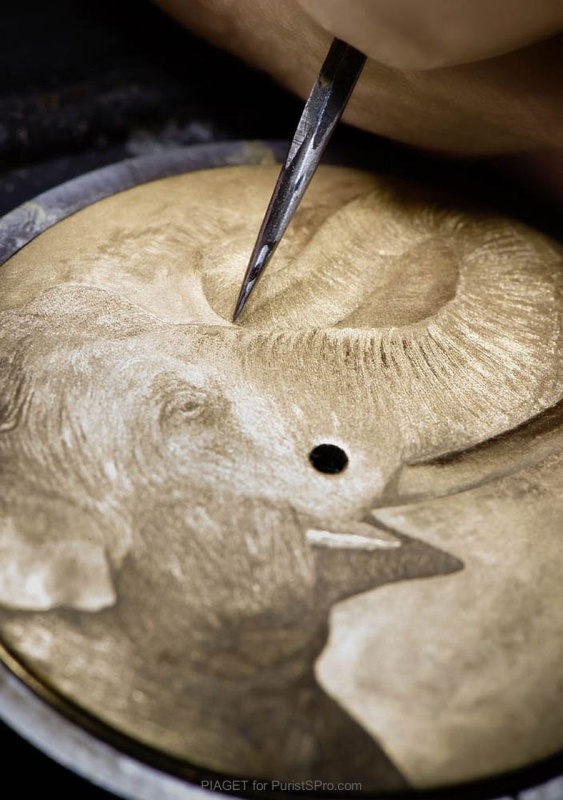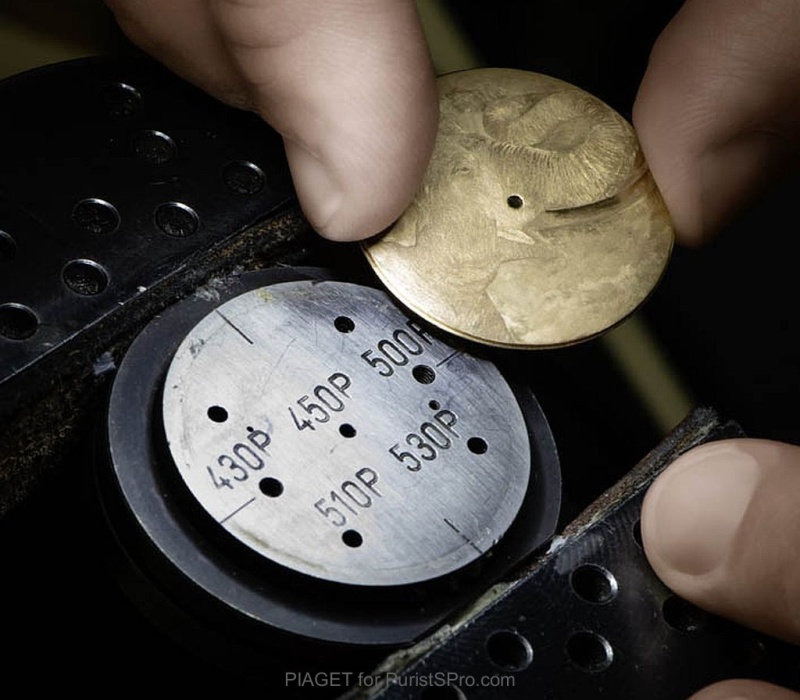 A special tool to ensure perfect position of the motif
Note the Piaget movement reference numbers that denote the key coordinates.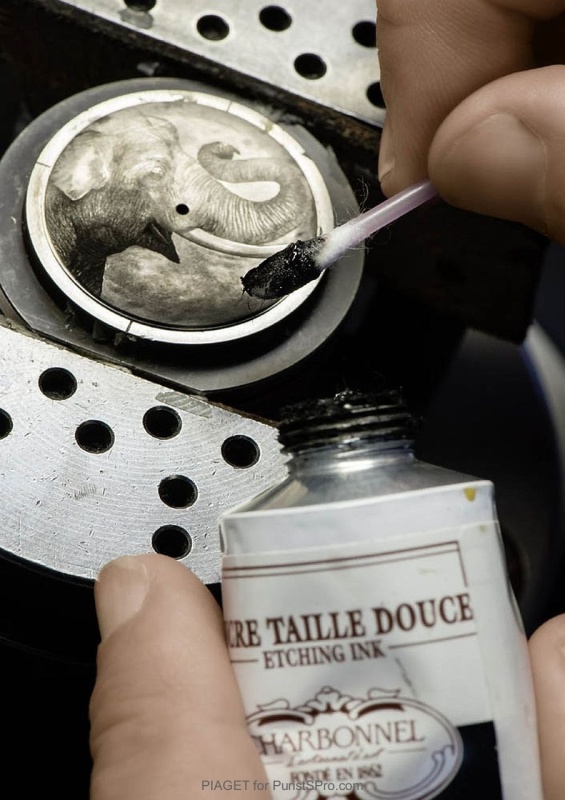 Colouring the dial with ink adding shades and nuances to sublimate the engraving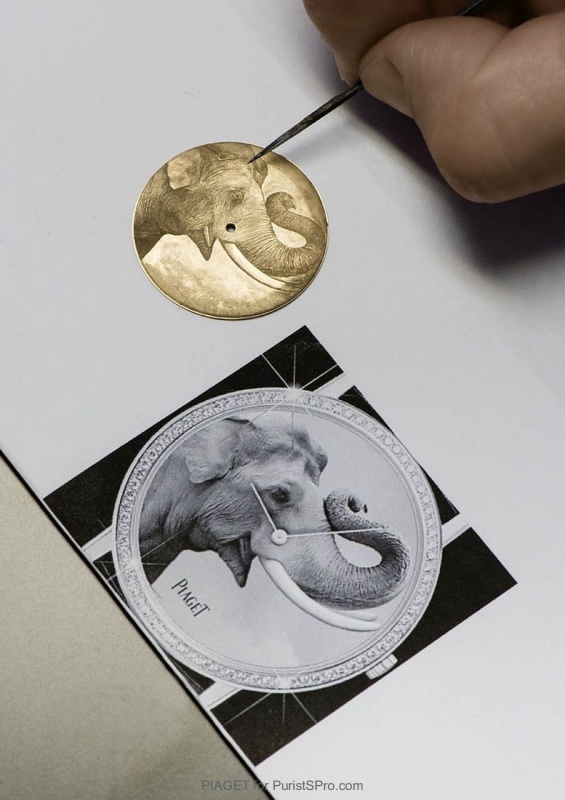 Controlling proportion and aesthetic of the dial with the original design

Comparing the pink gold and white gold versions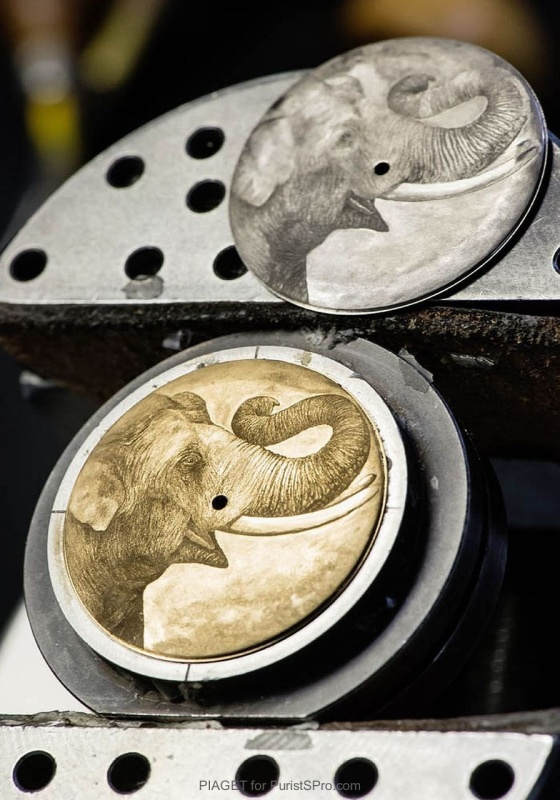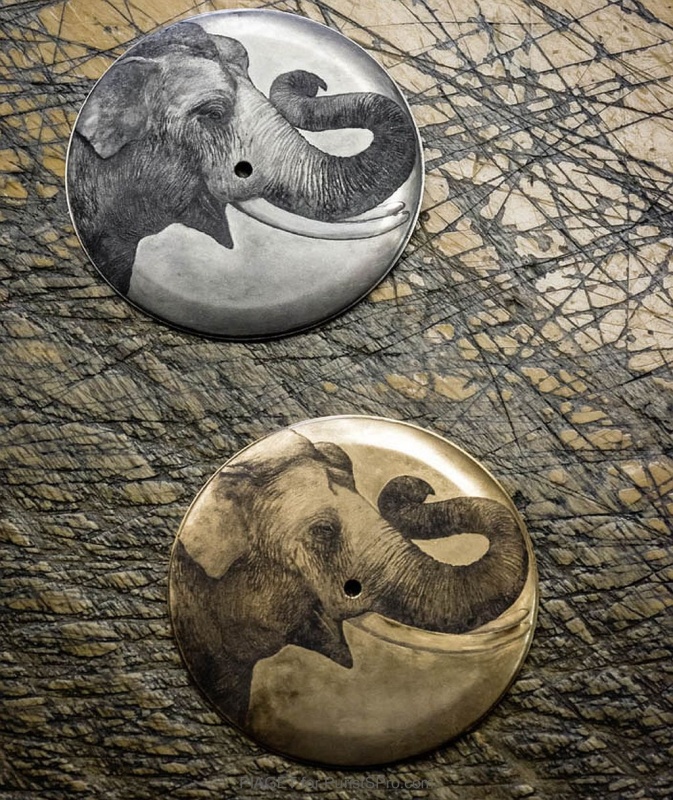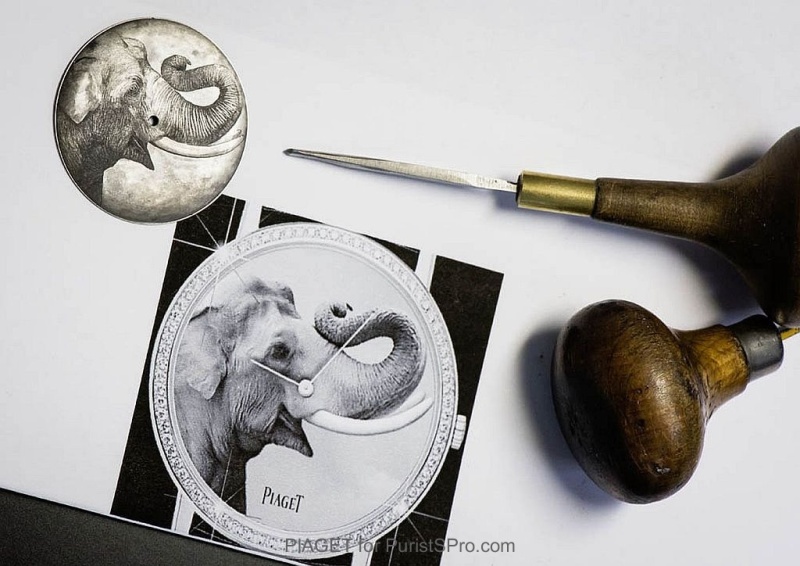 For the very first time, Piaget has employed Bulino engraving to decorate the dial of Altiplano watches with an elephant motif.
The elephant with its majestic profile appears in photorealistic splendour.
Watchmaking had never previously paid tribute to the noble elephant using the bulino engraving technique – a masterful skill magnificently executed in the new Piaget Mystical Journey collection.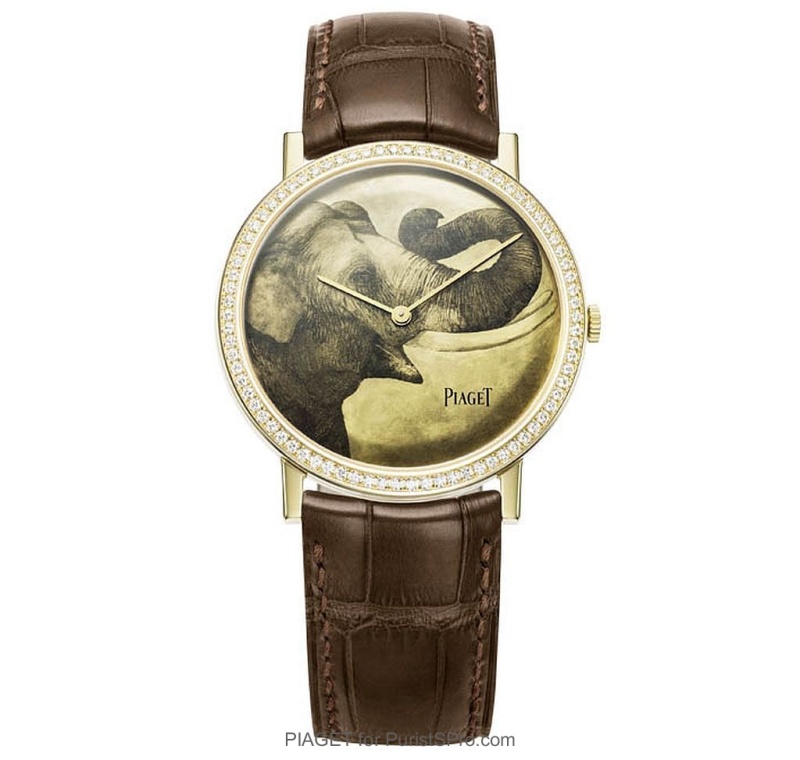 Piaget Altiplano 38mm Bulino Engraving
18K pink gold case set with 78 brilliant-cut diamonds (approx. 0.7 ct), Mythical Journey logo engraved on the case back
Gold dial with elephant engraved in bulino technique
Manufacture Piaget 430P, ultra-thin hand-wound mechanical movement
Functions : H, Mn, 43-hour power-reserve (approx.)
Case diameter: 38 mm
Bracelet : Brown alligator with pink gold ardillon buckle
G0A38596 – N° 01 / 08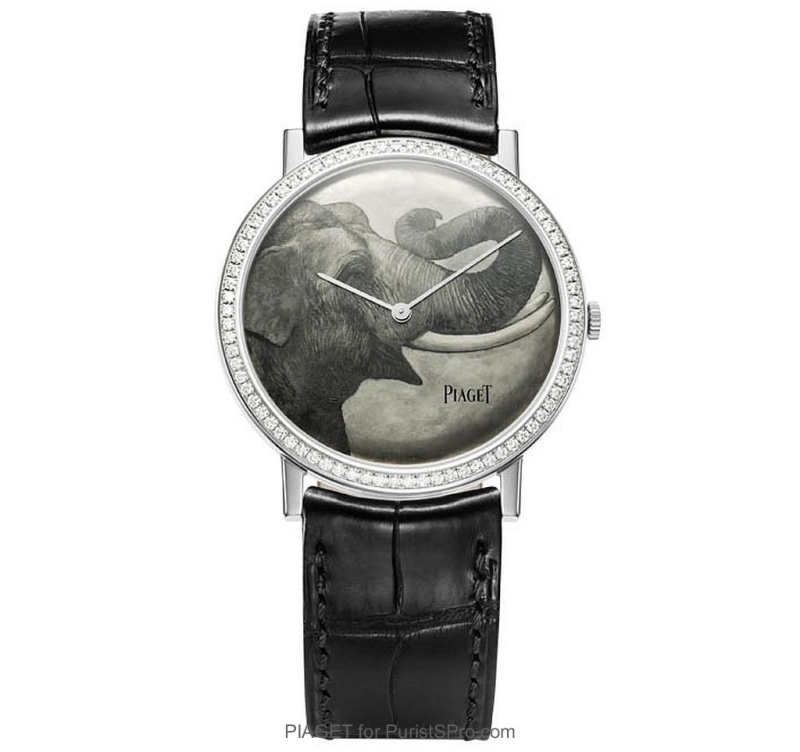 Piaget Altiplano 38mm Bulino Engraving
18K white gold case set with 78 brilliant-cut diamonds (approx. 0.7 ct), Mythical Journey logo engraved on the case back
Gold dial with elephant engraved in bulino technique
Manufacture Piaget 430P, ultra-thin hand-wound mechanical movement
Functions : H, Mn, 43-hour power-reserve (approx.)
Case diameter: 38 mm
Bracelet : Black alligator with white gold ardillon buckle
G0A38597 – N° 01 / 08


"A Mythical Journey by PIAGET" Series (CLICK the following URL links)

A Piaget Mythical Journey Begins (Overview)
piaget.watchprosite.com
PIAGET Mythical Journey part 2: Bulino Engraving
piaget.watchprosite.com

PIAGET Mythical Journey part 3: Plique-à-jour Enamel
piaget.watchprosite.com
PIAGET Mythical Journey part 4: Engraving Gold
piaget.watchprosite.com
PIAGET Mythical Journey part 5: Micro-mosaic
piaget.watchprosite.com
PIAGET Mythical Journey part 6: Precious Thread Embroidery
piaget.watchprosite.com
PIAGET Mythical Journey part 7: Miniature Enamel
piaget.watchprosite.com
PIAGET Mythical Journey part 8: Cloisonné and Champlevé Enamel
piaget.watchprosite.com
Dr M. Teillol-Foo (2014)
This message has been edited by MTF on 2014-03-14 18:09:04