AnthonyTsai
[PuristS]
22902

Eddie Redmayne, Camilla Belle & Prince Albert II attend OMEGA House Opening Night in Rio
Saturday evening, Eddie Redmayne, the Oscar-winning actor and OMEGA brand ambassador, was the guest of honour at the Opening Night of OMEGA HOUSE in Rio de Janeiro. He arrived looking as stylish as ever accompanied by his stunning wife Hannah Redmayne.
OMEGA Ambassador Eddie Redmayne attends the Opening Night of OMEGA HOUSE in Rio de Janeiro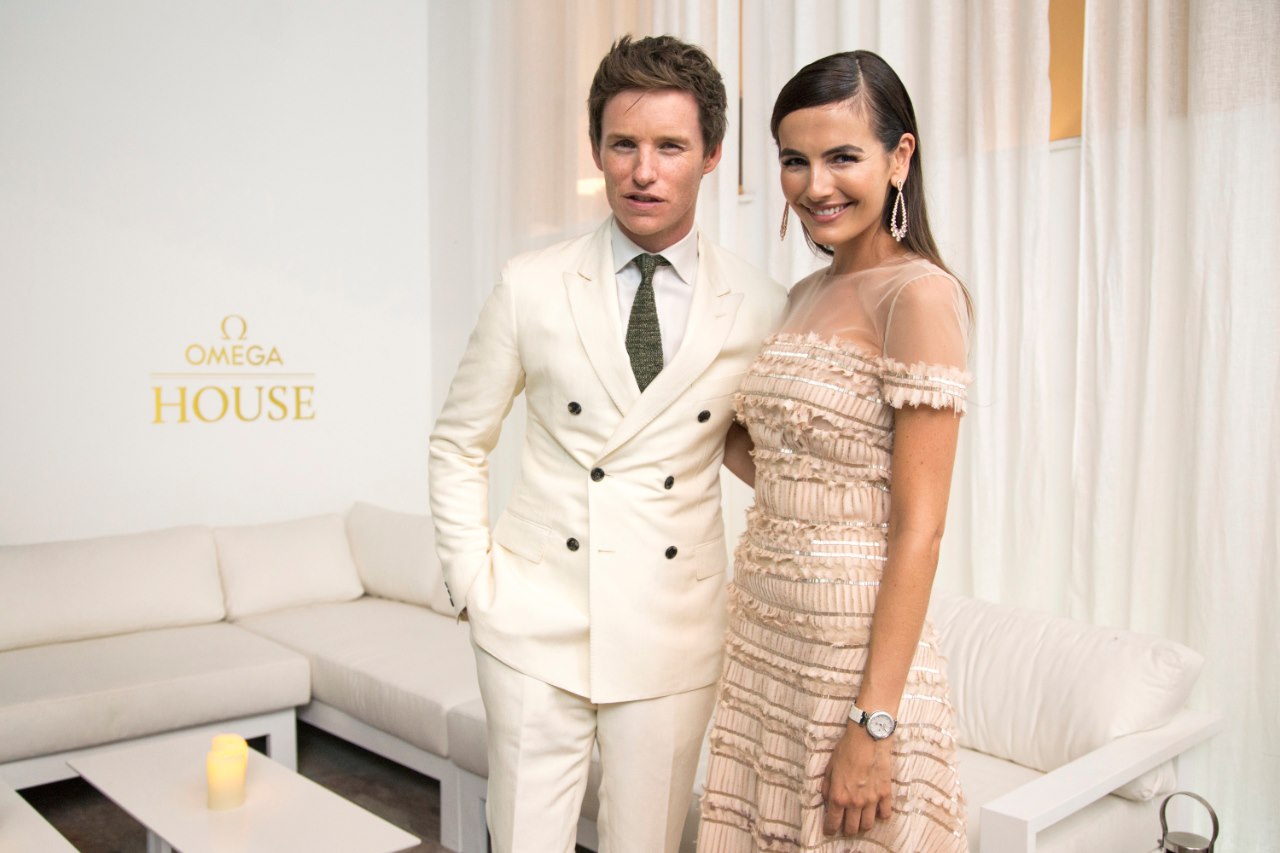 Enhancing the glamour of the evening, the Opening Night of OMEGA HOUSE was also attended by several notable guests including His Serene Highness Prince Albert II of Monaco; legendary Brazilian sailor and OMEGA friend, Torben Grael; Brazilian designer Francisco Costa; and American actress Camilla Belle.
They shared the red carpet with Eddie, who spoke about his excitement in opening the House, saying, "I was told that OMEGA HOUSE was going to be breath-taking and it is. It's going to be a great place to people-watch and hopefully see if I can spot a few Olympians. It's Heaven."
Speaking on stage during the evening, Eddie also gave his impressions of Brazil. He said, "I've never been to Brazil before. But this country has such a reputation for energy, for vibrancy, for culture, dance and music. But all of my expectations have been superseded. My wife and I feel very lucky to be here."
At the heart of the celebrations, President and CEO of OMEGA, Raynald Aeschlimann, was thrilled to see the launch of OMEGA HOUSE embraced with such enthusiasm. He said, "This House means a lot to us. A lot of passion and spirit has gone into making OMEGA HOUSE a wonderful destination for the Olympic Games and the perfect place to celebrate our role as Official Timekeeper, which is such an important part of our brand."
OMEGA HOUSE is located inside Casa de Cultura Laura Alvim on Ipanema Beach. With views out across the sand and palm trees, the interior of the members-only club has been created around the pillars of the OMEGA brand. Guests are able to step foot into uniquely themed rooms dedicated to sports timekeeping, space exploration, ocean heritage, ladies' timepieces and watchmaking innovation.
As the Official Timekeeper of the Olympic Games for the 27th time since 1932, OMEGA will proudly host many unmissable evenings for invited guests, and the destination is sure to become one of the best Rio hotspots this August.
VIP GUESTS ON THE NIGHT:
Eddie Redmayne and his wife Hannah Redmayne. His Serene Highness Prince Albert II of Monaco. American actress Camilla Belle. Torben Grael, Brazil's most decorated Olympic Games medallist. Brazilian designer Francisco Costa. Alain Zobrist, CEO of OMEGA Timing. Bill Sweeney, CEO of The British Olympic Association. Darren Campbell, former British sprinter and Olympic Games gold medallist. Brazilian actress Cléo Pires. Brazilian actress Carolina Ferraz. Brazilian actor Renato Góes. Oscar Metsavaht, the founder and style director of Osklen. Actor Ricardo Tosi. Singer Toni Garrido. As well as Brazilian blogger Helena Lunardelli.
WHAT GUESTS ATE AND DRANK:
Roasted salmon with snow peas and caponata.
Braised short rib of beef with chive crushed potatoes.
Sweet potato ravioli, figs and Pecorino.
Asparagus, smoked salmon, quail eggs and caviar.
Mini ice-creams.
Caipirinha and Caipivodka.
Abilene (Dark Rum, Orange juice and Peach nectar).