Pure Grönefeld art with a touch of Kari . . .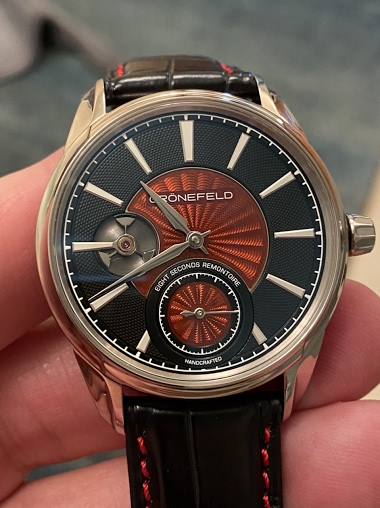 1d
watch-er
Krayon Anywhere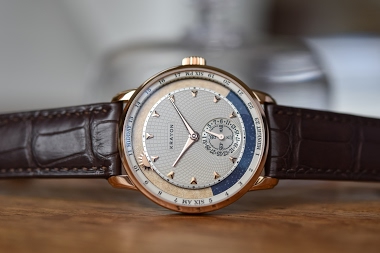 I just saw review of this and I think I have a new grail.... Photos from Monochrome: I think I love everything about this watch. The sunrise/sunset complication is very innovative and it adds a lot visually on the dial. The guilloche, hour markers, hands
1d
Overwound
Sarpaneva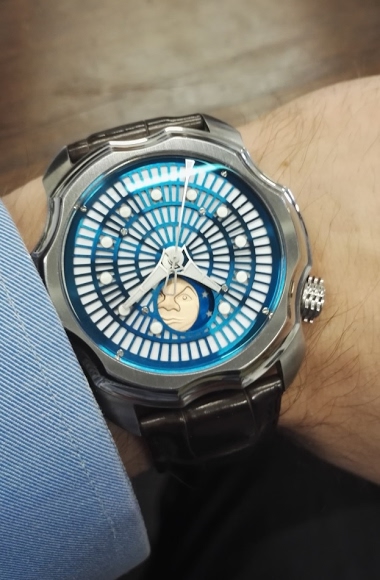 A couple shots of Korona K0 from a visit to Stepan's workshop in Helsinki, what seems like ages ago. I have always liked what Stepan is doing, but do not own a Sarpaneva yet myself. The watches sure have a unique and distinct personality. What are your op
3d
amanico
The back view of the Grönefeld Principia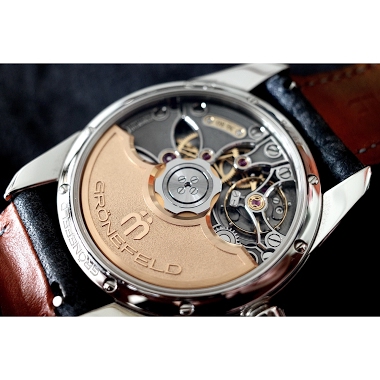 While some laments the use of a solid rotor on the Grönefeld Principia, the 22-karat solid red gold monobloc rotor of the Principia is actually one of my favourite part of the movement. It is extensively decorated by hand and features a frosted finishing
19d
JerryW
Endeavour Cylindrical Tourbillon H. MOSER X MB&F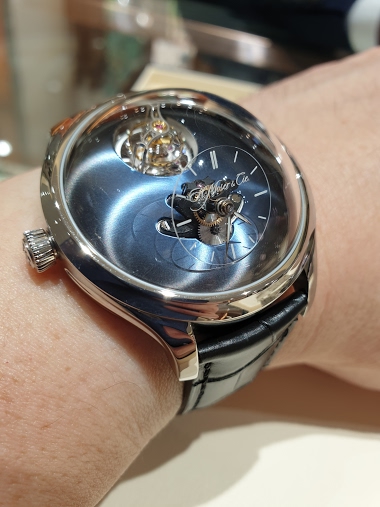 i was very fortunate to be able see this beautiful watch in person. here are some pictures. enjoy!
1d
nacelle
I bought the Armin Strom Resonance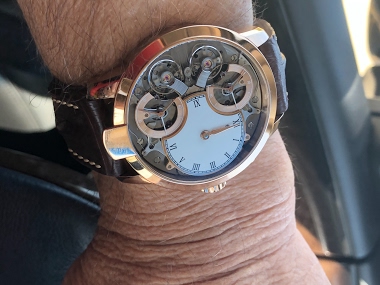 That all of you have helped me with. It is truly a spectacular watch and I'm happy with my purchase. It fits wonderfully especially on the rubber strap that is brown to match the rose gold. It comes with a leather horn back strap which is beautiful but a
8d
GreatPilot@me.com
Back Home From A Service And Cleaning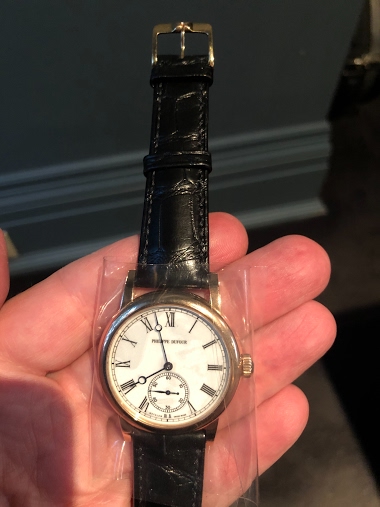 After a trip back home to it's creator in Switzerland, I'm so happy to have this back. Cleaned, oiled and with a fresh strap!
2d
Rosengoo1
To Celebrate the 4th of July , Here's an Independent American Watch! The White by David Walter, Exclusive 2nd Prototype Pictures!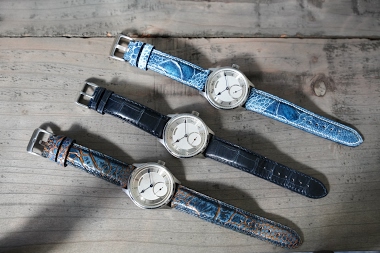 David Walter is an Independent American watchmaker who is making this very interesting 39mm wristwatch, The White. Made without CNC, it's hand finished with a hand guilloched dial with an MSRP of US$24,950. Dials have engraved Arabic, Roman, or Chinese cl
5d
kjell_watchmaker
Another blue collar day at the factory. And an amazing wine ( for later)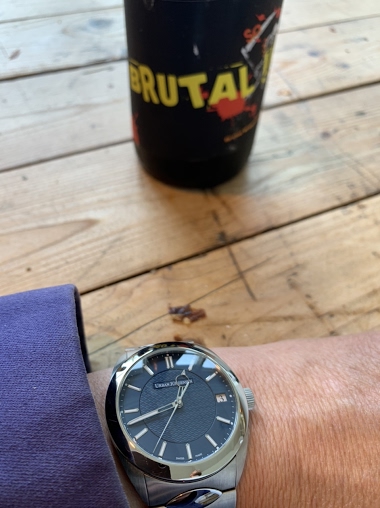 What are you guys wearing on this happy Friday?
6d
jlc.thomsen
Romain Gauthier New Skeletonized Micro Rotor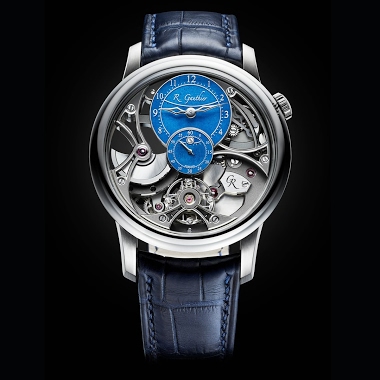 Don't think this has been discussed yet. What do members hear think of this piece? Personally I think it looks amazing. Although the pricing is giving me a bit of pause... Link to Hodinkee article :
8d
jleno