Ulysse Nardin Sonata. Sunday picture.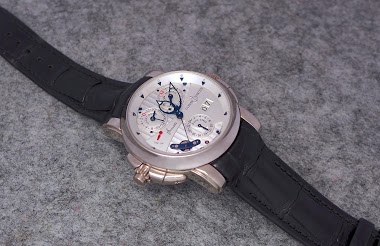 Love and Passion for the Freak is largely justified, but not at the point to forget another great watch made by Ulysse Nardin some 15 years ago: The Sonata. An unusual look for an unusual set of complications. Another face of Ulysse Nardin talented madnes
2d
amanico
Nardin on the beach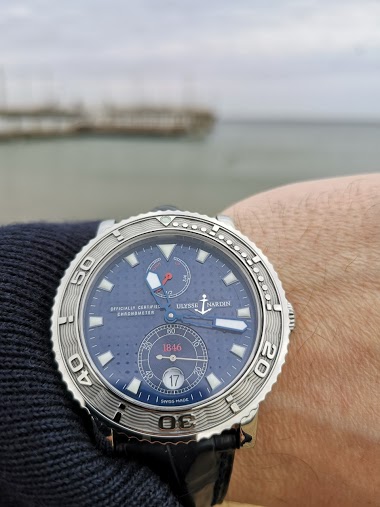 Went for a walk with my son today and took a few snaps. Hope you enjoy.
2d
Ronald Held
I'm Freaking Out Too (but in a good way!!)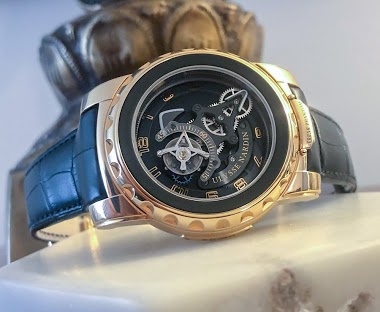 I've been enjoying my new arrival immensely the past few weeks. I put the "blame" on MichaelC and his joyous enthusiasm for his Freak Black Out. The Freak was always a watch on my radar, but Michael's passion for the piece was contagious and helped drive
11d
NickO
Ulysse Nardin Stranger and Vivaldi. How interested are you?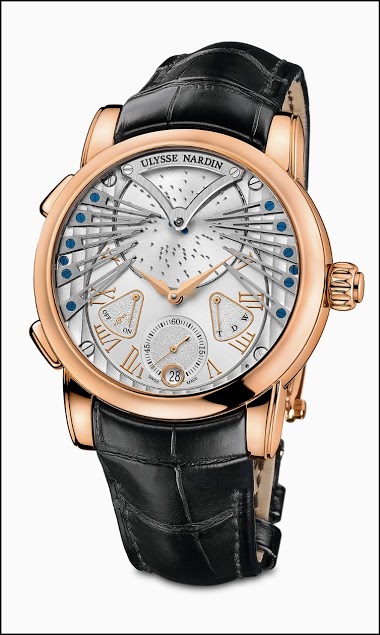 In the world of striking watches, you have Minute Repeaters, Grande Sonnerie, Sonnerie en passant, I would also add one Alarm, the Sonata, because it sounds like a minute repeater, and... A music box in a wrist watch. In fact, there were 2, from Ulysse Na
7d
amanico
A few fresh ones of The Freak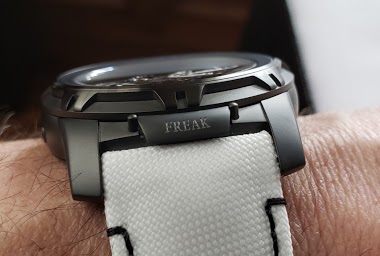 7d
BCL
A battle-hardened veteran ...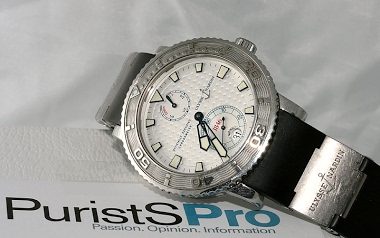 ... is my silver-faced Marine Diver from the very first Diver series. This one was even the first Diver to be equipped with the silver dial, the previous production batch being exclusively black. I wore it in all situations, including working on the house
10d
MichaelC
Saving dayight today wiith this...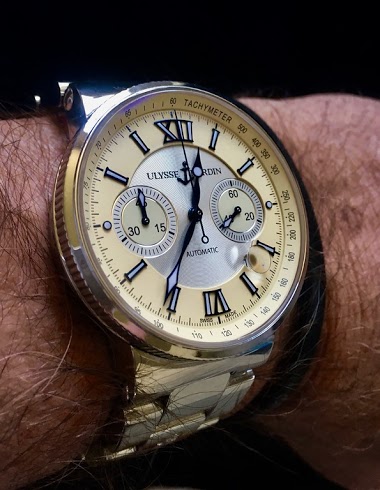 9d
Marcus Hanke
Ulysse Nardin The Hard Way?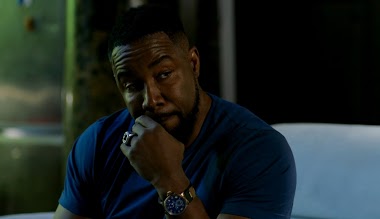 Wait a minute! Is this a UN watch Michael Jai White is wearing in the 2019 movie The Hard Way? He never holds it nicely in front of the lens, so these are the best grabs I could get. Any thoughts on model? Wover
10d
wover
UN Annual Calendar
A photo of my annual calendar. Hagwe
10d
amanico