darma
424

REAL PASSION FOR PATEK
hello everyone after many months reading every ones posts i thought i would chuck my hat into the ring so to speak. I've been collecting watches since i was seven and over that time i've probably owned over a thousand watches. In the past few years i have culled most of them and have started to concentrate on quality rather than quantity. I have a particular affection for JLC and Patek. I've been fortunate enough to acquire a few special pieces of each of these brands in the last few years and was lucky enough to be invited to visit the Patek manufacture back in june for five days and meet mr stern and some of his executives. They were all very humble and couldn't have done any more to look after you than they did. If i have time at some other stage i will do a seperate post with photos on this trip. Anyway the main purpose for this particular post was to show you a tattoo i had done about a year ago on my left wrist. I can tell you that the Patek people in geneva were highly interested into why i had done this to myself and i started to wonder how many people who own Pateks understand the significance of the "calatrava cross" on their rotors or clasps. It is a fantastic story and the simplest explanation i have found on a website to date is on the following site . It is XXXXXXXX
go to life articles and keyword is secret of the four triads I hope you enjoy regards darren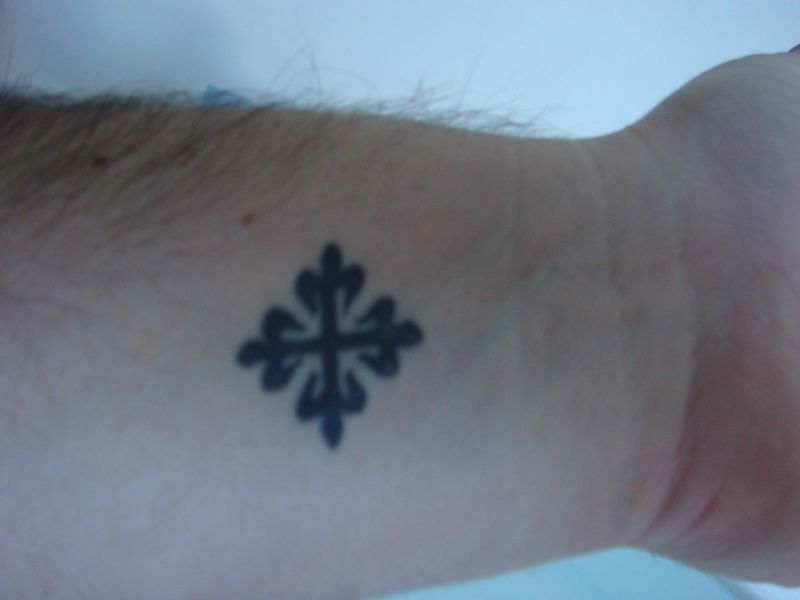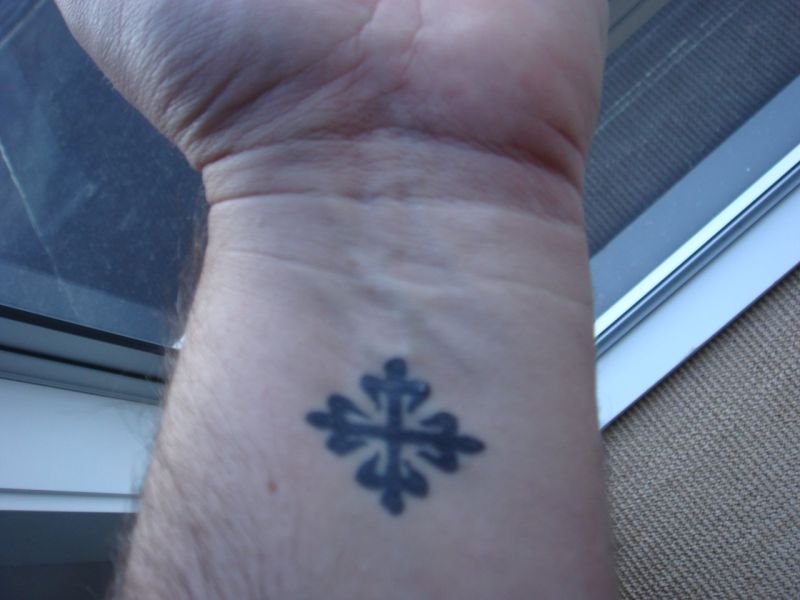 Sorry but as per forum rules we don't allow links to commercial websites! Thank you for your understanding!
This message has been edited by darma on 2009-08-16 22:55:22
This message has been edited by Dje on 2009-08-17 07:49:44
More posts:
<!tag blob=wf.addthis>
Comments:
view entire thread
REAL PASSION FOR PATEK
hello everyone after many months reading every ones posts i thought i would chuck my hat into the ring so to speak. I've been collecting watches since i was seven and over that time i've probably owned over a thousand watches. In the past few years i have...
Thats pretty cool
Ive always thought that the calatrava cross was a cool looking symbol, but now know more about its origen makes all the more interesting to me. I must admit that whnn I first saw your post I wondered why someone would tattoo a logo on themselves, but afte...
Amazing!
Hi, Welcome here, Amazing proof of passion you've shown! Dheers Dje
sorry about that
thanks guys , sorry i didn't realise i was breaking the rules. I will post the story tonight for everyone. thanks darren
missing something?
great! now, i hope you do have the patek philippe seal engraved somewhere as well!