Another...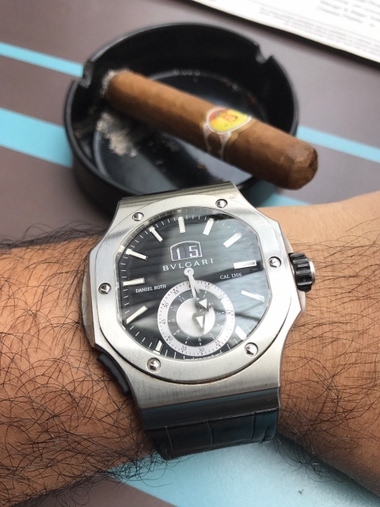 ...cigar moment
13d
JToddH
Bulgari Octo Finissimo 1 out of 1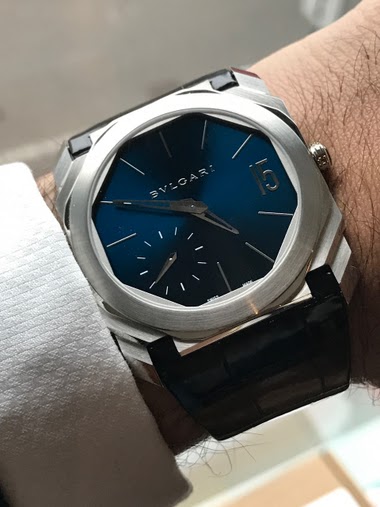 Dear All, Happy to share my birthday gift! I did get it last month but I did wait till today to enjoy it: A Bulgari Octo Finissimo 1 out of 1. The dial is in a special midnight blue colour (vs the black of the regular edition) and the 15 at 3'o clock in s
22d
christianch
New incoming! Bulgari Octo Finissimo Revolution Limited Edition Watch
Dear Friends, I am happy to share my latest incoming: the Bulgari Octo Finissimo "Revolution" limited edition watch! I saw from a previous post that the enthusiasm for this model is not the highest but in person the watch its just stunning and ultra light
2M
pjbocean
Bulgari Revolution Octo Finissimo Limited Edition 50 Pieces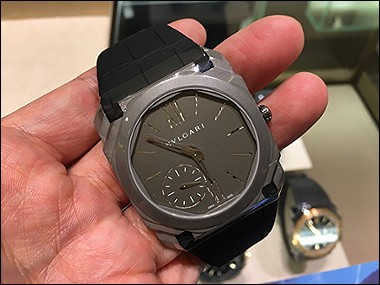 Passing by one of the Singapore Bulgari Boutiques and tried my luck whether I would see the Octo limited edition for Revolution there. Really luck stands with me, as told my the boutique staff that they have one (out of 50) available in the boutique as th
3M
kolosstt
Back from a complete service.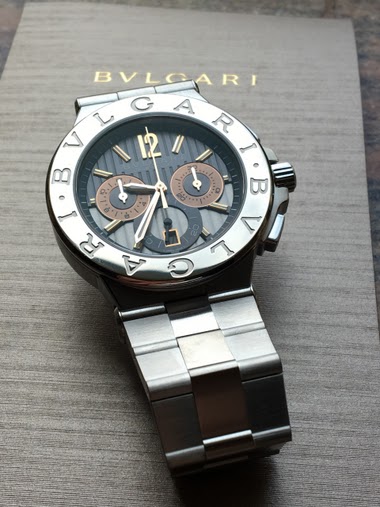 After a full servicing, my 303 is finally back in my possession. White gold bezel polished and like new. The hands are also new. (yes, I'm aware the watch is a bit big on my twig-like wrists). Case polished, as is the bracelet. Worn down parts replaced an
3M
Alkiro1
My Retro Fantasies - Missing Goofy...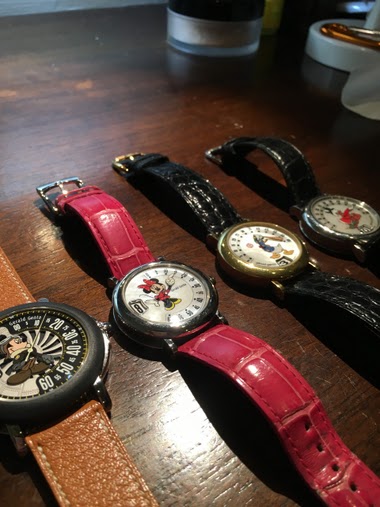 6M
i_am_Sam
A wristshot of the Bulgari Octo Finissimo Skeleton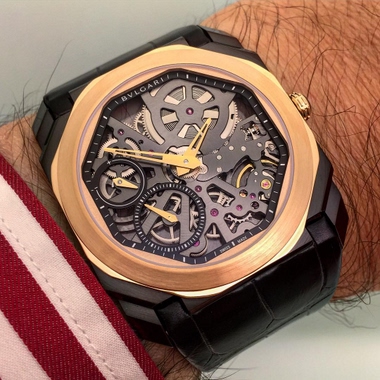 A very good surprise for me. A slender design, the contrast between the bezel and the case and the contemporary decorative approach of the movement. Fx
4M
PJ S
Any fans of the Bvlgari Maserati special edition ?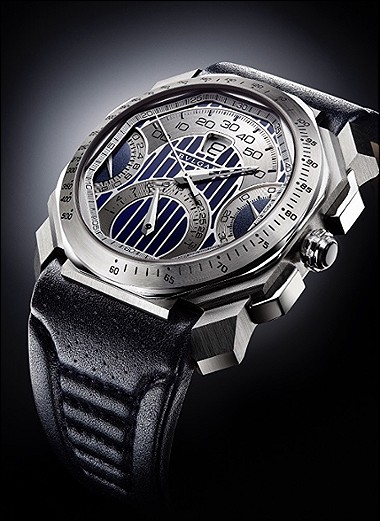 Column wheel retrograde chronograph with special enamel and lacquered dial .
5M
Riddler
Visit to bvlgari boutique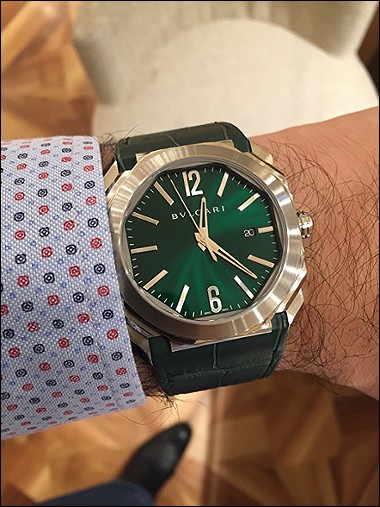 Had some time in between meetings and I managed to drop by at the Bvlgari boutique . Found some interesting pieces... The green dial special Middle East edition, my favourite Roma Bvlgari having a zenith movement and classic bvlgari bvlgari... Enjoy!
5M
Mostel
Have a nice weekend out there guys!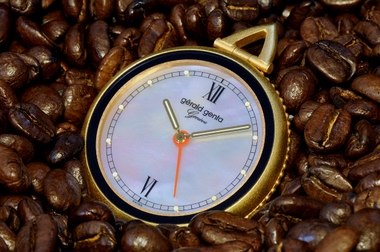 For me its only coffe this weekend.
6M
Axelzon