Basel 2017: Rolex Cellini Moon phase.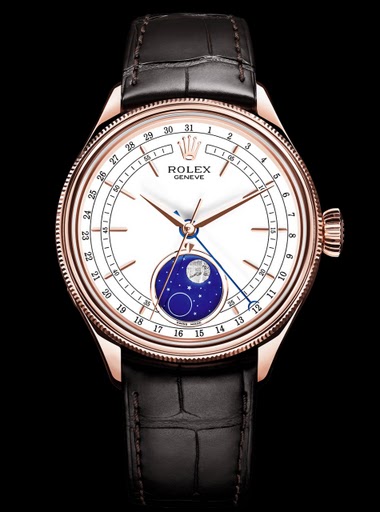 Rose Gold 39 mm case, enameled blue disc, meteorite moon phase accurate to one day each 122 years, Cal 3196, self winding, Chronometer ( -2 / +2 seconds per day ), here are the main characteristics of this new watch. The Calatrava, by Rolex? Best, Nicolas
3d
Arie
Rolex Sea-Dweller, no cyclops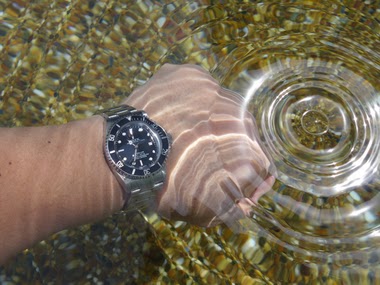 Friends, After viewing the news from Basel.... I am happy that my travel companion do not have a cyclops! Best Blomman
14h
pastaboy1939
Rolex Baselworld 2017: Full report with live pictures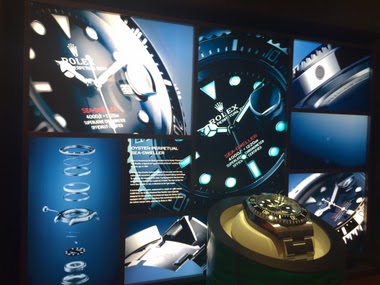 An interesting year from Rolex. We see major birthday and the return of a famous complication. Pieces in steel we perhaps thought would never happen and perhaps the most important watch in the whole collection. Let us start with the birthday boy, the new
1d
Seconds
Tudor: Baselworld 2017- Review of new releases with live pictures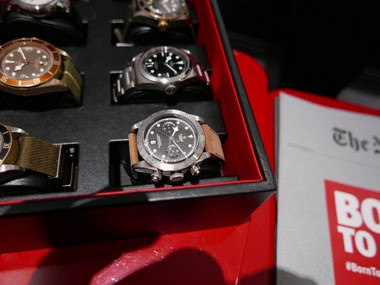 This year was a pivotal year in terms of direction in my opinion for Tudorwatch. I got the feeling the company was now moving away from the niche market of collectors and now looking to be more commercial. Tudor want to dominate the price segment they are
1d
jim vancouver
What to choose?
Hi everyone, I currently have a daytona (which was and remains a dream watch of mine). In addition I have a Panerai (8 day reserve) and I am now in the market for another watch. It will be a rolex and for some time I have been thinking of buying a submari
1M
iwolf81
Oldies but goldies: Rolex Explorer II 1655.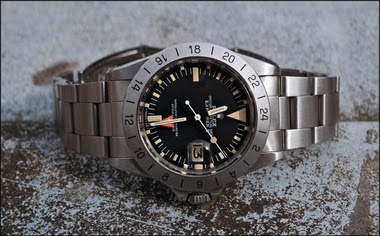 8 years... 8 years that I found my Rolex 1655! It took me some time to find mine. I tried a lot, before falling on that one. I immediately knew I had to get it. The condition is top. The dial is superbly warm, and the case in great shape. While most of th
2d
amanico
I brought this to Hawaii. Forgot how lovely it is. I do appreciate the monochromatic color combination and the platinum dial.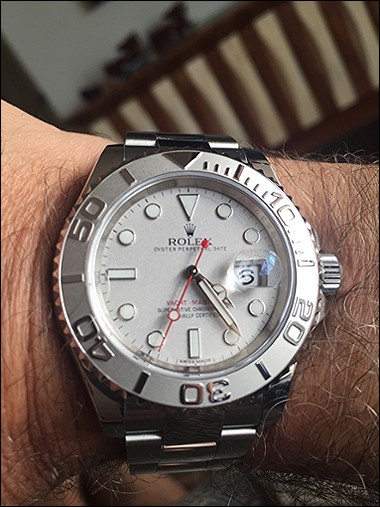 The touch of red is perfect. I believe this version is now out of production. Is that correct?
11d
nautilus5712g
Hot New Rolex line up 2017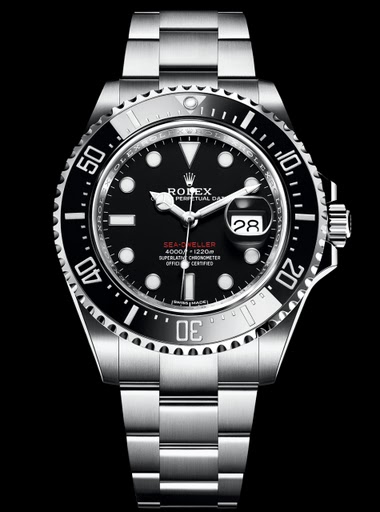 What have they done! a Sea-Dweller with a date magnifier and 43mm case size! A rubber strap on a Daytona! And a Regatta Chrono and a new Sky Dweller in two tone. Nothing spectacular in my opinion
6d
ripper444
To keep or not to keep?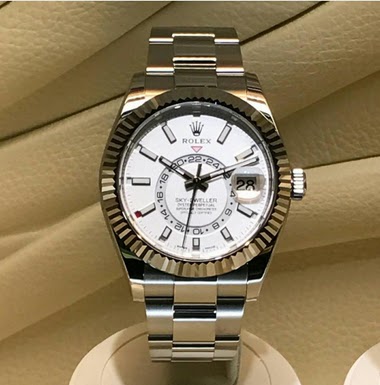 Hi all, so, I purchased a sky-dweller in 2014, mainly because I really liked its bezel-controlled movement (cal 9001). And, that time it was only available in precious metals, so I went with the WG ivory dialed one. In general, in a watch, I value a movem
5d
ripper444
Rolex GMT MASTER 6542.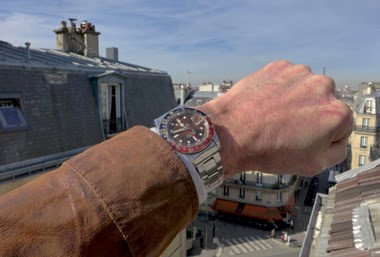 While it is raining in Paris and where I have to go, just one old wrist shot to keep in mind that Beauty exists and sun, too... This dial will never cease to amaze me. Best, Nicolas
10d
amanico