Some vintage Blancpain Fifty Fathoms Mil Spec pictures, for the pleasure of the eyes...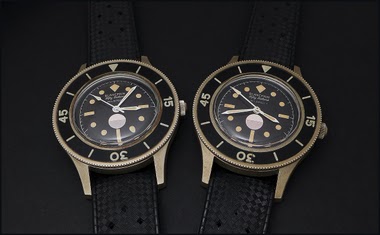 Since Blancpain unveiled a new Fifty Fathoms Mil Spec, we have to make the distinction between vintage and moderns, now. For me, the FF Mil Spec is without date. It must be without date. The dial is so pure, so strong, so beautiful! Here are some vintage
3d
RabidManatee
Tribute to Fifty Fathoms MIL-SPEC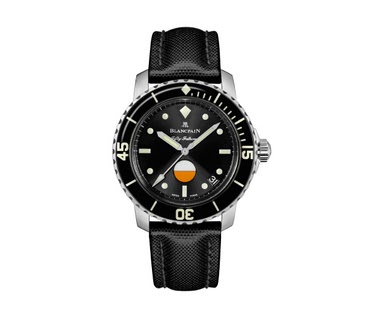 Just fantastic...and it's 40mm! Now I'm struggling between this and the new Seamaster 300... Best, Matthias
6d
amanico
Who says a Villeret can't go casual...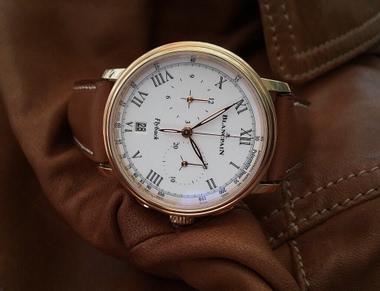 ... just depends on the strap ;-) Cheers Henrik
10h
KMII
Twelve...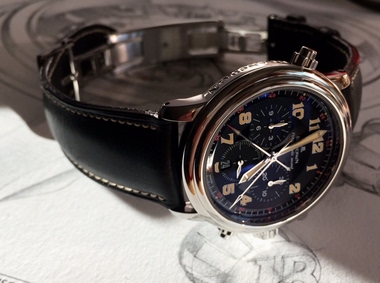 ... years ago this exceptional Blancpain Flyback Split Second was created in a limited edition of twelve watches. You can imagine how excited I am to finally have found one of those twelve ;-) Cheers Henrik
3d
shortys home
The depth and color variations of my BP Villeret Quantieme Complet, a dangerous watch to wear when driving...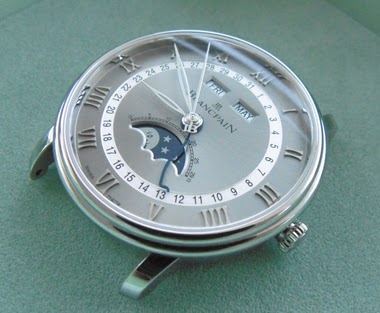 12d
Bounce781
Bundeswehr watchmakers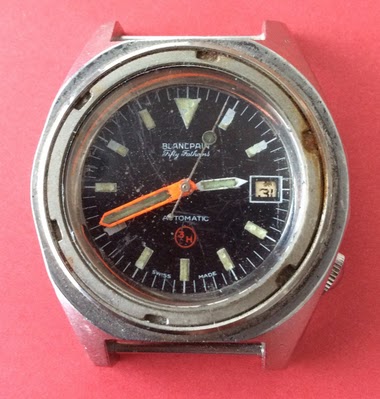 My FF project came straight from a retired bundeswehr watchmaker, and it's interesting how they would do anything to keep them running. It has a seemingly correct movement but with a Cyma rotor attached, and just recently I noticed the hour hand seems to
17d
W154
My two first vintage Fifty Fathoms. Milspec Civilian / No Rad Bund.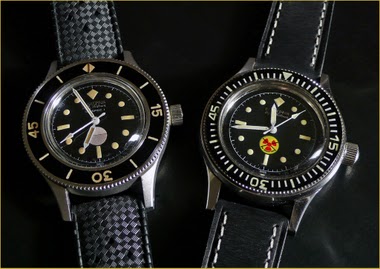 Some ten years ago... You know the story quite well... These 2 have gone for other vintage FFs, a TR 900 and an AM. I cannot say that I regret the upgrade, but when it comes to vintage Fifty Fathoms, there is a golden rule: Do never let one go... You may
22d
hs111
Blancpain AM, a nice shot of my ex watch.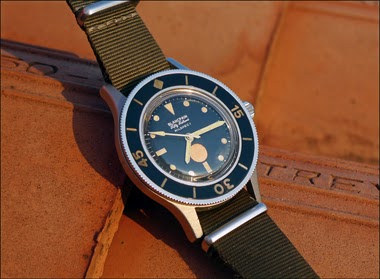 AM 103. I wonder how many of us own an " AM ". Certainly one of the rarest FF. Best, Nicolas, a bit curious.
1M
amanico
So, finally released from the bank safe today, sniffing some early spring sun-set rays...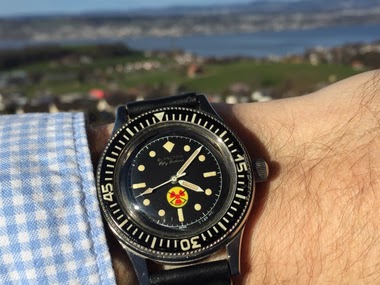 ... one outdoors pic, one later indoors pic. All of this on a marvelous ColaReb strap. Cheers, HSTE
24d
Alkiro1