Some photos of additional Blancpain Basel novelties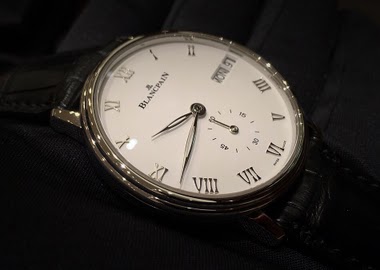 From my very enjoyable visit to the Blancpain Boutique in Munich I brought home some pictures of a variety of novelties for both men and women. The Villeret Day Date: The magnificent Villeret Sepantieme with enamel dial: The Fifty Fathoms 45mm in titanium
2d
shortys home
Yes, it is too large...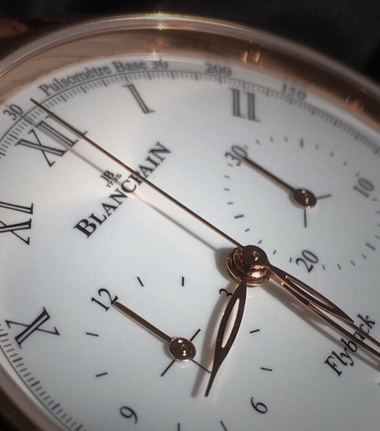 ... to count as a dress watch, but the Blancpain Pulsometre Chronographe in return offers an amazing enamel dial which has 36(!) mm diameter and excellent legibility for my old eyes I consider it a casual watch ;-) Have a great weekend! Cheers Henrik
1d
templetowers
Are you up for...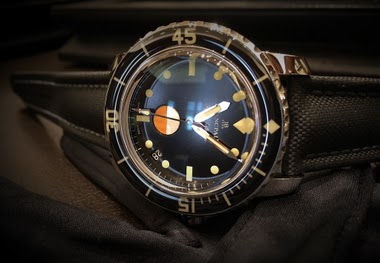 ... some hands on impressions of the new Blancpain Fifty Fathoms Tribute to MilSpec? Yesterday I had the opportunity to spend some quality time at one of my favourite destinations, the Blancpain Boutique in Munich. And I indeed was lucky, since I had a ch
3d
amanico
Blancpain FF Autentication Question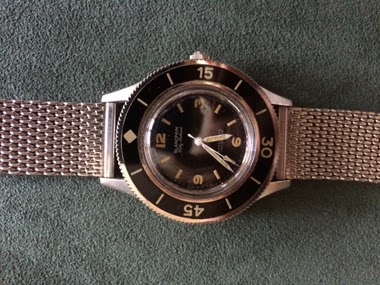 Hello all, About 5 years ago I was fortunately enough to locate and purchase a beautiful Blancpain FF 3,6,9, 12 Rotomatic (serial No 132X), however I was now wondering whether it might be worth sending it to Blancpain to get authentication papers for it.
2M
bill5959
Nico's post of the TR900 made me think...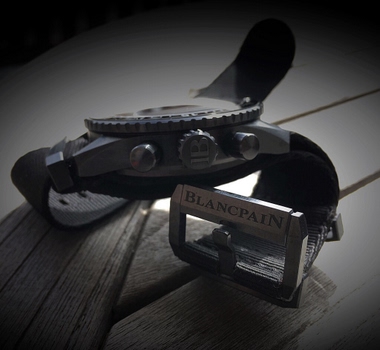 ... that actually - despite being larger, different material and a chrono - the Bathyscaphe Chronographe Ceramic may count as a worthy successor to the heritage timepieces from the 50s and 60s. I know it\'s kind of a long shot, but in my view a modern rei
16d
hs111
Sometimes it is nice to revert to First Love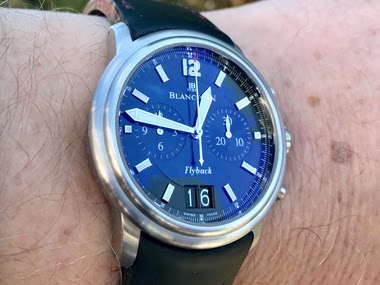 Best, Kari
7d
agyzace
A splash of colour...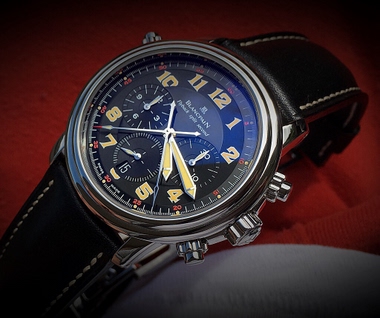 ... on a stormy and wet day ;-) You guys may have already noticed my love for this beautiful Blancpain Happy Easter to all of you! Cheers Henrik
7d
Subexplorer
So, finally released from the bank safe today, sniffing some early spring sun-set rays...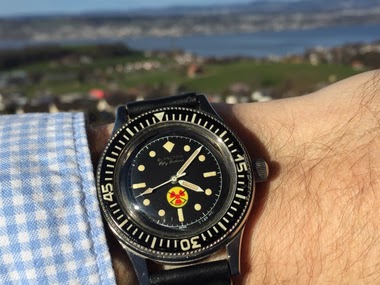 ... one outdoors pic, one later indoors pic. All of this on a marvelous ColaReb strap. Cheers, HSTE
1M
MichaelC
This one always puts a big smile on my face :-)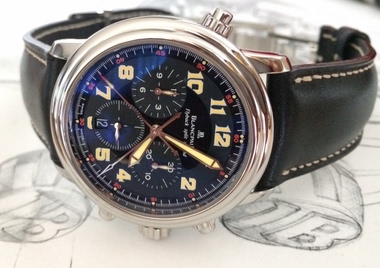 Cheers Henrik
10d
amanico
Something old, something new.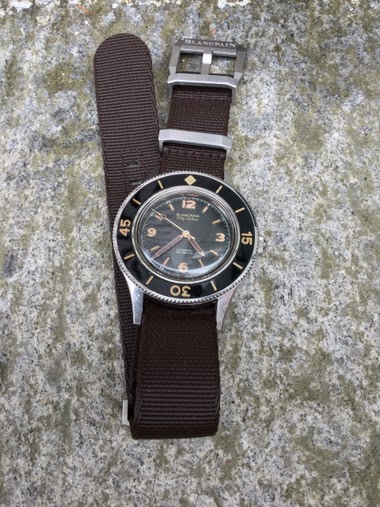 My friend picked up a Bp revolution and i was able to photograph my luxor on the new brown 20mm nato strap. I think it looks wonderful and it so comfortable. I think bp has brought the nato up to a new level! What do you think??? Brian
14d
amanico