[SIHH 2017] Kari Voutilainen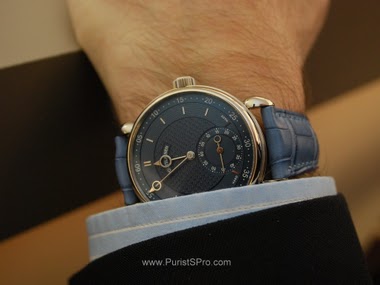 What do we see on Kari's wrist? Yes, that is the new Vingt-8 ISO. You do, however, need to be wide awake to read the time. At the full hour the hour and minute hands are superimposed and the angle between the hands is the same at any hour. Is it a totally
18h
Alkiro1
SIHH 2017 : few pics from Grönefeld Remontoire new dials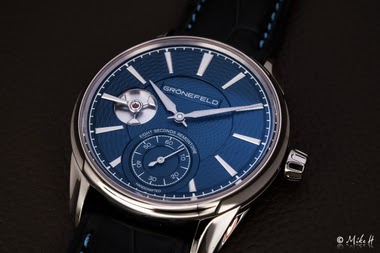 Always a marvel for the eyes from both dial side (new guilloche dials made by K. Voutilainen) and caliber side : Not only these watches are fascinating with their 8 seconds remontoire mechanism but also Tim and Bart Grönefeld are 2 great gentlemen. Not re
3d
JerryW
Rudis Sylva Oscillateur Harmonieux - the instantly compensating 'tourbillon'

Recent years have brought about a great deal of novel engineering tools and with them an abundance of watchmaking novelties. Multi-axis tourbillons anyone? Crazy constructions - no limits? It seems to me that many of those world firsts and revolutions som
8d
Ornatus-Mundi
Paul Gerber Synchron - happy weekend people!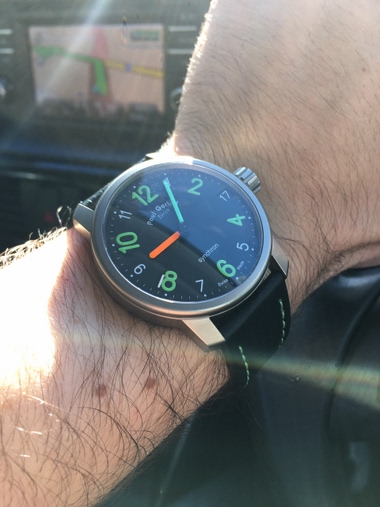 I'm off to do some errands on a lovely sunny morning here in Melbourne. HAGWE
10d
Bounce781
Can't wait for the Sunset on this Friday.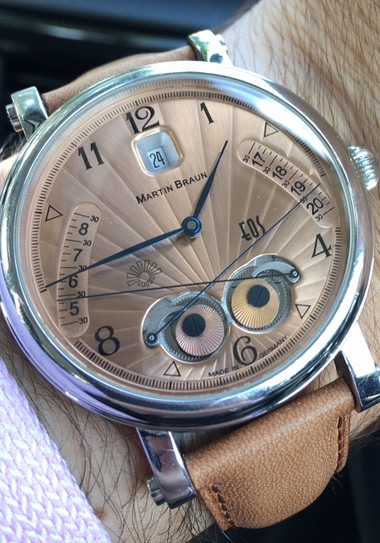 Have a good day y'all!
4d
Bounce781
The "Cheese Watch"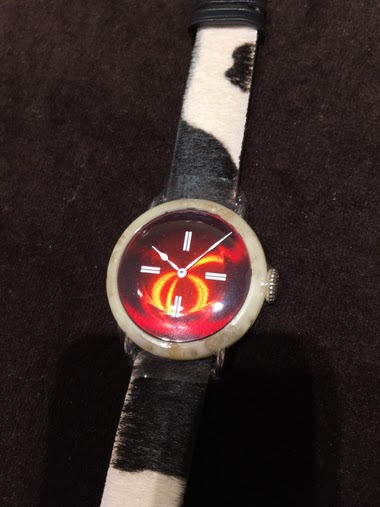 I was quite surprised that all the imperfections such as air pockets and craters on the case were unapologetically represented on the case. Good for Moser! While the "Cheese Watch" was an eye-opener, it is not for me. The red dial on this "normal" Moser,
2d
jmpTT
Pleasure in Paris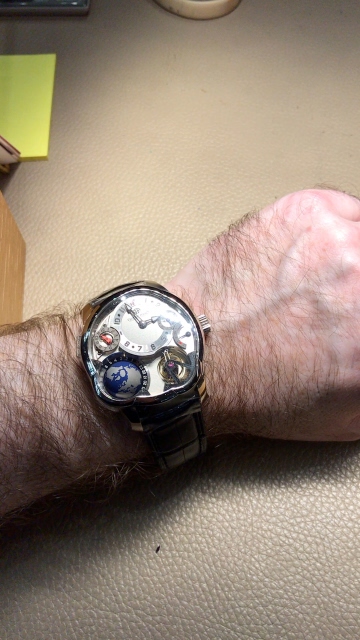 On a recent trip to Paris I stopped by Chronopassion. What an amazing collection of art they have there, and an equally amazing and indulging staff. Truly an experience I will treasure!!!
2d
swjoseph
Time to travel again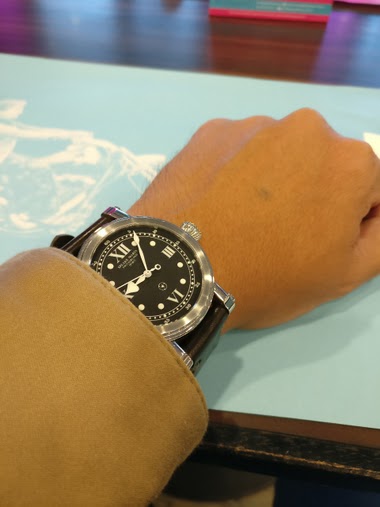 I've enjoy flying less and less today, especially when it is work related. The consolation are the watches that accompany on the journey. One watch for the next week in Austin, Texas. With the very under the radar and versatile PSM Spirit. Airport breakfa
9d
Richard N
Angelus
Hi PuristS, Anyone owners here of the (revived) Angelus watches or people who have handled them? I'm looking at specifically the U40 but would be interested to hear any anecdotes/experiences on the brand, people, watches etc. Production is low and it's no
4d
FP Journe CB on a Python strap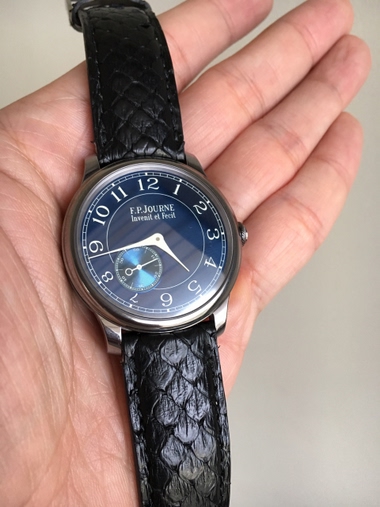 Just thought I'd share. I picked up this FPJ CB, but it came with a long strap, which doesn't fit me. I just happened to have a glossy black Python strap from ABF that I figured I could use until I acquire a navy blue gator strap that fits. Turns out that
16d
J.Sim1984