Some close-ups.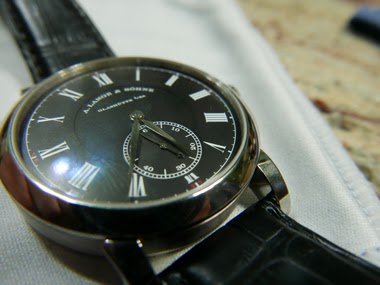 This was the best I could do to try and show the guillochet of the small dial. With this camera anyway. The chain.
1d
Padj
Don't just run from temptation; look it in the eye and defeat it.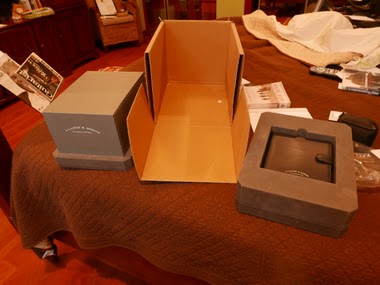 The packaging was YUUGE! Much more so than I expected. LE wooden box. Teaser. What I think most people want to see. The odds of others in the Contest beating me have gone up incrementally. I am extremely strong-willed...but human. It came just in time for
1d
Padj
Langematik Perpetual Winders: Old and New Styles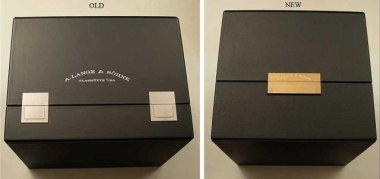 I posted this on "the other" Lange forum and figured I'd put it up here as well. Lange has a new-style winder that accompanies the Perpetual. The new-style winder, like the old-style winder, comes in yellow for the YG Perpetual and silver for the PT Perpe
11Y
Padj
a day, a month, and now a year old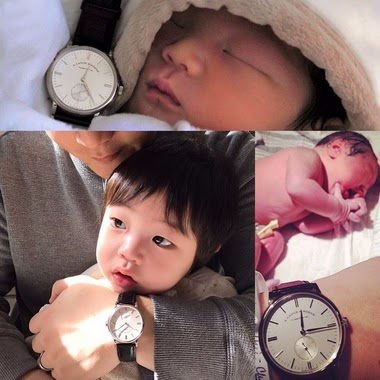 Happy Birthday Little One! I enjoyed every moment of their company in the past year, both watch and mini-me
8d
wisPete
Happy 202th BD Mr F A Lange...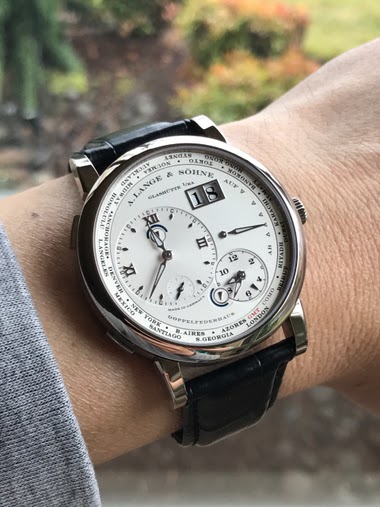 to this special day, I'm going to celebrate too. HAGWE. Rgds Raymond
5d
Raymond_S
Letter "L" stands for Valentines for me...finally it here!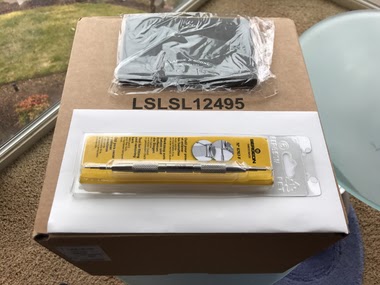 It was a long wait but a well worth it venture, ordered in late last June and it's here finally, at Valentine's Day, for me When we were told we can have 2 engraving letters, my wife and I decided it was easy. L stands for Love, L stands for Lake, L is he
9d
BABKA
Getting ready to receive my first Lange.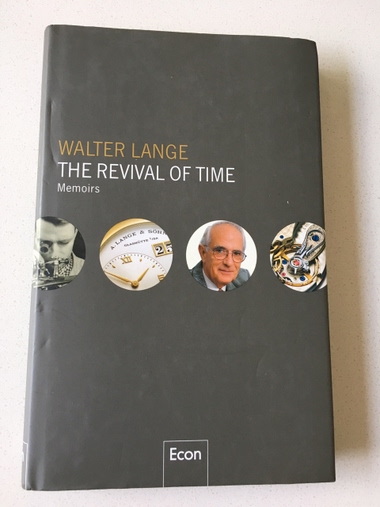 But, firstly need to do some background reading. Should have the watts next week. Can't wait
8d
hkrauss
What would you chose and why?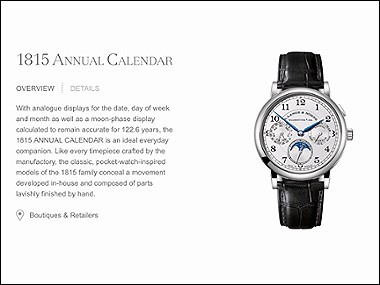 Hi all, now the SIHH is over, I would like to hear your thoughts on two of the new releases plus one from the current collection. I choose these become I think they all look amazing and the price points should be close (I'm not too certain). If you had to
24d
Dancing Fire
These cool colors warm my heart all the time.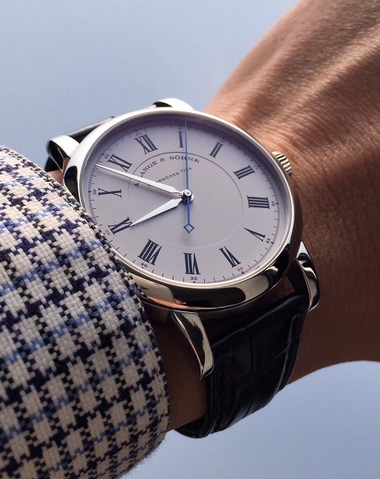 7d
Luis6
My new babe arrived yesterday after several weeks of wait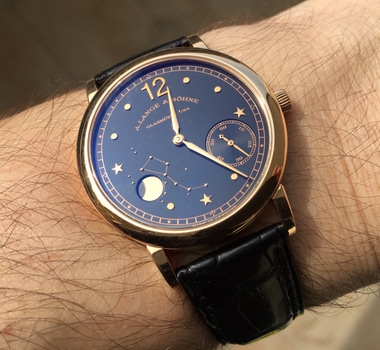 Really happy to own this "Hommage a Emil Lange" limited edition in pink gold. It was an unexpected purchase but impossible to miss to be honest. The dial is just wonderful and the black/pink gold combination is perfect like the size even if it could appea
12d
Alkiro1